CBSE CCE MARKS TO GRADE & GRADE POINT CONVERSION LIST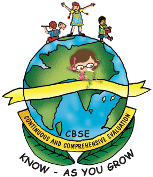 Complete list of marks and corresponding grade & grade point from 1 to maximum marks.

Easy solution to get the CCE Grade Calculation Card based on maximum marks of your choice.
Select maximum marks (in range of 5 to 100 in multiple of 5) from the dropdown menu below as per your convinence and get the desired list of marks, grade & grade point.

---