PRESS RELEASE
SARMANG SOFTWARE
83/4, Friends Colony, Ballupur
Dehradun, Uttarakhand
Mobile:- 91-08791151145
E-mail: info@sarmang.com
Website: www.enquiry.ip.sarmang.com, www.sarmang.com


InstitutePlus: Enquiry
Enquiry analysis software system for education sector to get real picture of institute growth in terms of popularity, enquiry, admission & reveneue
.
DEHRADUN, UTTARAKHAND, OCTOBER, 1st 2010 : SARMANG SOFTWARE, growing software solutions firm of Dehradun, Uttarakhand, today launched "InstitutePlus: Enquiry" an enquiry analysis software system for educational institutions. The software claims to give real picture of the institutions growth on 20 different criteria including enquiry, admission, enquiry to admission conversion ratio, course, location, gender, preferred way of interaction etc.
Talking about the software features Anil Mohan, proprietor of SARMANG SOFTWARE says "The software tells who are most interested in the institute, which course of institute is more popular, which advertisement campaign of the institute is trafficking more enquiries, the locations from where maximum enquiries are coming up". "The software is beneficial for owners of professional colleges, schools, and coaching institute. The software analysis the growth areas, consistent areas and downfall areas of the institution. It will streamline the institute business, give real picture of institute to the owner and provide data that helps the owner in decision making", added Anil.
"The software is available in desktop as well as web version. The web version of software is designed to run on any web browser, computer hardware and operating system. As it is client server based web application it can be easily accessed through any computer on LAN without any additional software installation on the client machine. All the records of candidates enquiries are stored in a central database. For security and authenticity of data separate login's for operator, managers and owner. The software automatically takes the backup on regular basis" says Rajendra Singh, Software Engineer, Sarmang Software.
The software is bundled in four different packages starting from as low as Rs. 10,000/.
Contact Person
Deepika Tomar
---
Products
Our products covers diverse industry verticals ranging from web portals, web applications, education management system, geographic management system to planning.
Services
We provide varied range of services to our clients which help in smooth running of the business, provide high level of efficiency & flexibility and maximize their satisfaction level. Our services reflect our commitment towards quality assurance which is major part of Sarmang proposition.

---
---

---
---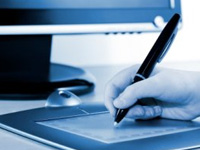 [07/07/13] *Collaboration with MARG ASSOCIATES (A group of Professional rendering services in Fiscal Laws) for a complete digital and e-solutions. Digital Signature Certificate
---
[01/06/13]New Training Website for TechnoCrazy: Training Unit of Sarmang Software www.training.sarmang.com
---
[15/04/13]*Registration started for Summer Training/Internship 2013 in Dehradun & Saharanpur

---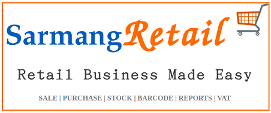 [15/06/12]*Retail Store Management Software SarmangRetail
---
[11/11/11]*Launch of Tution Service Website to search tutors & tution centers for any subject in any area for FREE. [press release]
---

[1/Oct/2010]Launch of InstitutePlus: Enquiry Enquiry analysis software system for education sector to get real picture of institute growth in terms of popularity, enquiry, admission & reveneue. [press release]
---

[11/Dec/2009]Launch of CCE: PARIKSHAPHAL C.B.S.E. CCE guidelines based Progress report card software for school. [press release]
---
[05/Oct/2009]Launch of PARIKSHAPHAL web based Progress report card software for school.
[press release]
---
[28/July/2009]New products for Restaurant and Hotel about to launch soon.
---
[15/June/2009]Launch of Sarmang Health Care division for development of software for health care.
---
[30/May/2009]Campus recruitment at Govt. Polytechnic Dehradun, Suddhowala.
---
[30/March/2009]Trained 221 candidates at Kumaon Engineering College, Dwarahat & Tula's Institute, Dehradun on PHP & MySQL.
---
[20/February/2009]Trained 40 candidates in two weeks FREE training on PHP & MySQL.
---
[01/January/2009] Sarmang Software announced the two weeks Free Web Designing Training from 05 February 2009. more...
---
[01/August/2008] shikshaarthi team announced state level programming contest on 14th September 2008 "Think n Program"
---
[04/May/2008] Programming contest "Think n Program" organized by shikshaarthi.com
---
[25/March/2008] Education portal shikshaarthi.com launched.
Press Release
---