training Areas
MCA/B.TECH 6 Month TRAINING

Training length : 6 month
Training overview :

As a part of software training we are providing an opportunity to students of B. Tech and MCA to work on our real projects as a part of their Industrial training program or final year project.
Sarmang's Sotware training program is beneficial to the candidates and it is once in lifetime opportunity for the budding software developers to work on live softwares, many of which are being sold all over the country now.
Program Highlights
1. Work Oriented Approach
2. Opportunity to work on
Live Projects
of Sarmang Software
3. In House Study Material
4. Technology will be taught before starting project
MCA Project Training Areas
1. Educational Institution Management
2. Email Marketing Tools
3. Image Processing
4. Mobile Ad hoc Network Simulation
5. Office Automation
6. e-Learning Tools
7. Resource Allocation & Scheduling
8. Data Analysis Tools for Market Research
9. Market Survey Tools
10. Consumer Behavior Analysis
11. Client Relationship Management
Sarmang's training Benefits

The development work is performed in Linux environment


Open Source technologies are used


Platform independent products are developed


Training on real software's


Trainees involvement in software development processes


Learning Environment


The development work is performed in Linux environment
Technologies

Linux + Apache + MySql + PHP (LAMP)


J2EE


Linux


Ajax


Swings + JDBC + RMI


JMF + JDBC + RMI


JXTA


C++ + LINUX + MYSQL + Qt


C + LINUX
Training Areas

Image processing


Bio-Informatics


Geographical Information System (GIS)


Database Management System


MIS Software System Software


Website Designing


Web Applications


Multimedia Applications


Video Analysis


Network Management


Linux Administration
Training Prerequisite
The candidate must have a basic knowledge at least one from each of then following.


Language
C/C++/JAVA/JSP/HTML


Database
MySql/Oracle


Operating System
Linux/Uinx/Windows


Scripting Language
PHP/Java Script/AJAX/Python/Perl
Allotment of Project
The allotment of project will be on the basis of projects under development or projects likely to start. Candidate have to work on the projects allotted to them during the training period; once the project allotted, it will not be changed under any circumstances.

Registration
For registration, candidates have to fill up the online registration form at www.sarmang.com/index.php?page=17, Online registration is must for all the candidates. After filling up the form the candidates will be informed by e-mail for further proceeding .

Certificate
After successful completion of training the candidates will be provided with a certificate. This will be an added advantage for the candidate in future.

Training Fee
Registration Fee : Rs. 500.00
Training Fee : Rs. 18,000.00


Registration and training fee is not transferable and non refundable under any circumstances.


No bargaining in the fees.



Confirmation of Training
Seat for training will be confirmed only after online registration and receipt of registration fee.
For more information : training@sarmang.com

---
Products
Our products covers diverse industry verticals ranging from web portals, web applications, education management system, geographic management system to planning.
Services
We provide varied range of services to our clients which help in smooth running of the business, provide high level of efficiency & flexibility and maximize their satisfaction level. Our services reflect our commitment towards quality assurance which is major part of Sarmang proposition.

---
---

---
---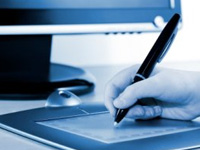 [07/07/13] *Collaboration with MARG ASSOCIATES (A group of Professional rendering services in Fiscal Laws) for a complete digital and e-solutions. Digital Signature Certificate
---
[01/06/13]New Training Website for TechnoCrazy: Training Unit of Sarmang Software www.training.sarmang.com
---
[15/04/13]*Registration started for Summer Training/Internship 2013 in Dehradun & Saharanpur

---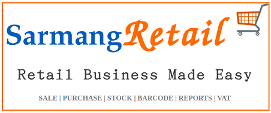 [15/06/12]*Retail Store Management Software SarmangRetail
---
[11/11/11]*Launch of Tution Service Website to search tutors & tution centers for any subject in any area for FREE. [press release]
---

[1/Oct/2010]Launch of InstitutePlus: Enquiry Enquiry analysis software system for education sector to get real picture of institute growth in terms of popularity, enquiry, admission & reveneue. [press release]
---

[11/Dec/2009]Launch of CCE: PARIKSHAPHAL C.B.S.E. CCE guidelines based Progress report card software for school. [press release]
---
[05/Oct/2009]Launch of PARIKSHAPHAL web based Progress report card software for school.
[press release]
---
[28/July/2009]New products for Restaurant and Hotel about to launch soon.
---
[15/June/2009]Launch of Sarmang Health Care division for development of software for health care.
---
[30/May/2009]Campus recruitment at Govt. Polytechnic Dehradun, Suddhowala.
---
[30/March/2009]Trained 221 candidates at Kumaon Engineering College, Dwarahat & Tula's Institute, Dehradun on PHP & MySQL.
---
[20/February/2009]Trained 40 candidates in two weeks FREE training on PHP & MySQL.
---
[01/January/2009] Sarmang Software announced the two weeks Free Web Designing Training from 05 February 2009. more...
---
[01/August/2008] shikshaarthi team announced state level programming contest on 14th September 2008 "Think n Program"
---
[04/May/2008] Programming contest "Think n Program" organized by shikshaarthi.com
---
[25/March/2008] Education portal shikshaarthi.com launched.
Press Release
---