training Areas
Summer Training/Internship
Computer Aided Engineering
Software
Professional
Workshop
Project Training
Campus Training
Registration Registration
We aim to revolutionize training and impart necessary skills to enable the students to withstand cut throat competition. We strive for quality education.
Our training programs are different from the traditional mode of teaching. Our 'LETS DO IT' allow students to use their own logic, reasoning and metal capabilities to find the best solution of a problem rather than just coming up with an answer.
We provide friendly environment to students, where they can express themselves freely and discuss the issues. We have not bounded education by time. If you have the desire to learn you can be here as long as you wish. To build the self-confidence of students and to develop their decision making capabilities, we schedule regular patience tests.
Software Training
We provide software training to students of B Tech. / MCA and working professionals. We are providing an opportunity to students and professionals to work on our real projects, as a part of their Industrial training program and final year projects.

It is once in a lifetime opportunity for the budding software developers to work on exquisite softwares, many of which are being sold all over the country now. After the overwhelming response and success of our project training programs since 2004, Sarmang Software invites Project Trainees to join its 25th Batch starting from January 2012.
Summer/Winter Training for B. E./ B. Tech and MBA
*
Duration of Training:  50 Days
Important Dates:


Registration starts from 15th Oct 2010


Last Date of registration: 30th Dec 2010


Start of Training: First week of January 2011
* For MBA the training will be provided on Marketing, HR, Finance, IT, Process and Production.

Registration Fee: Rs. 500
Training Fee: Rs. 6,000/-

B. Tech Final Year Project Training Details
Duration of Training: 8 Months
Important Dates: Registration starts from 25th August 2010


Last Date of registration: 3rd September 2010


Fee Deposit: 4th September 2010


Start of Training: 5th September 2010


End of Training: 31st April 2011
Technologies
The Project Training is provided on the following technologies:

Image Processing


Bioinformatics


Geographic Information System


MIS Projects


Database Management System


System Software


Website Designing


Multimedia Applications


Network Management


Linux Administration
Professional trainin

g

Workshop

Training Areas
C Programming Language
Linux Programming
MySql
AJAX Python
Programming Language
MATLAB
Linux Administration
Qt Programming
Perl Programming
Language
Data Structure
Programming

Training Areas
Bioinformatics
Image Processing
Geographic Information System
Embedded Systems
Linux Programming Techniques
C Language myth and reality
General IT Awareness
Open Source Software
Cyber Laws

---
Products
Our products covers diverse industry verticals ranging from web portals, web applications, education management system, geographic management system to planning.
Services
We provide varied range of services to our clients which help in smooth running of the business, provide high level of efficiency & flexibility and maximize their satisfaction level. Our services reflect our commitment towards quality assurance which is major part of Sarmang proposition.

---
---

---
---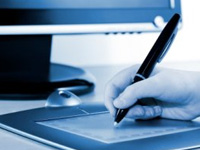 [07/07/13] *Collaboration with MARG ASSOCIATES (A group of Professional rendering services in Fiscal Laws) for a complete digital and e-solutions. Digital Signature Certificate
---
[01/06/13]New Training Website for TechnoCrazy: Training Unit of Sarmang Software www.training.sarmang.com
---
[15/04/13]*Registration started for Summer Training/Internship 2013 in Dehradun & Saharanpur

---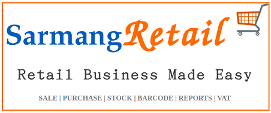 [15/06/12]*Retail Store Management Software SarmangRetail
---
[11/11/11]*Launch of Tution Service Website to search tutors & tution centers for any subject in any area for FREE. [press release]
---

[1/Oct/2010]Launch of InstitutePlus: Enquiry Enquiry analysis software system for education sector to get real picture of institute growth in terms of popularity, enquiry, admission & reveneue. [press release]
---

[11/Dec/2009]Launch of CCE: PARIKSHAPHAL C.B.S.E. CCE guidelines based Progress report card software for school. [press release]
---
[05/Oct/2009]Launch of PARIKSHAPHAL web based Progress report card software for school.
[press release]
---
[28/July/2009]New products for Restaurant and Hotel about to launch soon.
---
[15/June/2009]Launch of Sarmang Health Care division for development of software for health care.
---
[30/May/2009]Campus recruitment at Govt. Polytechnic Dehradun, Suddhowala.
---
[30/March/2009]Trained 221 candidates at Kumaon Engineering College, Dwarahat & Tula's Institute, Dehradun on PHP & MySQL.
---
[20/February/2009]Trained 40 candidates in two weeks FREE training on PHP & MySQL.
---
[01/January/2009] Sarmang Software announced the two weeks Free Web Designing Training from 05 February 2009. more...
---
[01/August/2008] shikshaarthi team announced state level programming contest on 14th September 2008 "Think n Program"
---
[04/May/2008] Programming contest "Think n Program" organized by shikshaarthi.com
---
[25/March/2008] Education portal shikshaarthi.com launched.
Press Release
---